(EN)
Hi,
I am Ella De Vos, I moved from Belgium to Italië for love.
By presenting you a small collection of handmade scarfs and cardigans, I want to share my passion for knitting with you. The collection made from high quality natural fibres like Mohair and Cashmere reflects the true beauty of nature. All the pieces are for men and women, elegant, comfortable to wear and gentle for the skin.
By choosing different colours combining with different patterns and the natural materials it makes every scarf or cardigan unique. I love to see every piece growing on my knitting machine and it is always a nice surprise to see the result.
The names I give to every scarf represent my family. Because I am far from home, in this way I feel the warmed of my family close by. I Hope you enjoy it as much that I enjoyed making it. Feel free to contact me.
(IT)
Ciao,
Sono Ella De Vos, mi sono trasferita dal Belgio all'Italia, per seguire l'amore. Vorrei condividere la mia passione per la maglieria con voi. Vi presento una piccola collezione di sciarpe e cardigan fatti a mano. Lavoro solo con fibre naturali di alta qualità come Mohair e Cashmere per riflettere la vera bellezza della natura. Le mie creazioni sono adatte sia per uomo che donna. Eleganti e confortevoli da indossare rimangono morbide e delicate sulla pelle.
Scelgo ogni volta delle combinazioni diverse di modelli e materiali naturali per rendere ogni capo unico al mondo. Amo vedere tutti i pezzi che crescono ad ogni movimento della mia macchina, ed è sempre una meravigliosa sorpresa vedere il risultato.
I nomi che trovate associati ad ogni sciarpa simboleggiano tutta la mia numerosa famiglia. Essendo ora lontano da casa, riesco a sentire così tutto il loro calore vicino. Spero che possiate godere dei miei capi tanto quanto a me è piaciuto crearli. Un caloroso abbraccio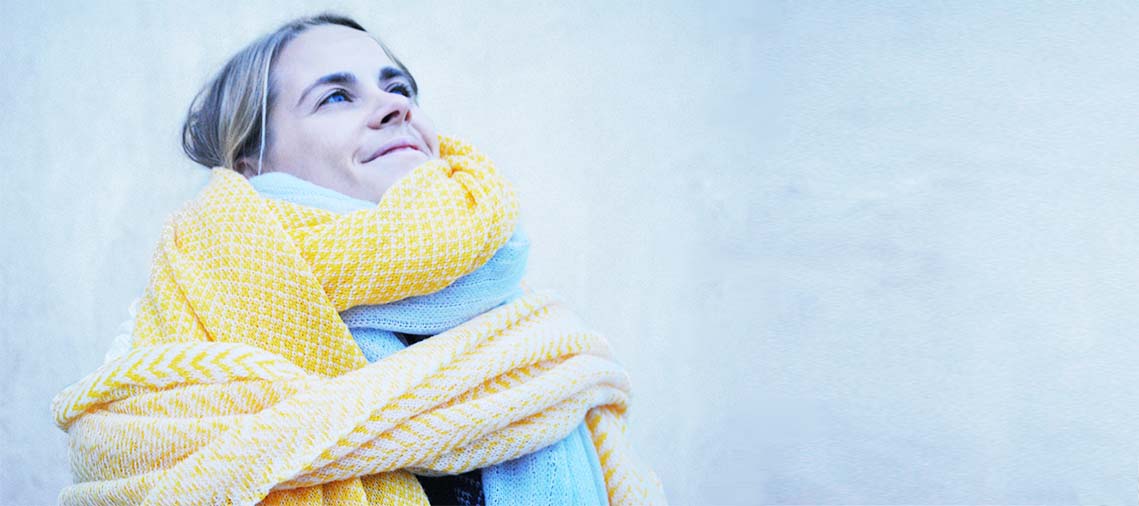 Inquiries + Comments
info@elladevos.com